S

essions & Rates

30 minutes - $35
60 minutes - $65
90 minutes - $95
120 minutes - $130
Enhance Your Massage with Warm, Healing Hot Stones
($10 Add On)



Refer a Friend and add 20 minutes free onto your session!
Home
Massage & Craniosacral Therapy for Wellness, Injury Rehabilitation, Pain managment Or simply to set aside time for Blissfull and Meditative Restoration.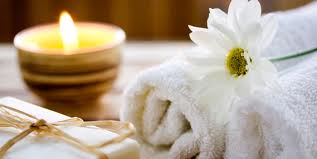 Welcome,
I enjoy working with the the healing therapies of body work and applying them to your individual needs. Essential oils and Organic oil blends are used in a soothing and relaxing environment where you can let go of daily tension.

I always welcome dialogue around how the massage is working for you to be sure you are comfortable and recieving exactly what you came for.

Utilizing a variety of modalities or focusing a session on one specific therapy, I have advanced training in Craniosacral, Reiki II, Trigger Point Therapy, Deep Tissue, Hot Stone massage, Sports Massage and Prenatal. I am always interested in improving my practice and furthering my knowledge so I can pass on the benefits.